Our weekend rocked. It all started Saturday when we purchased this bad boy: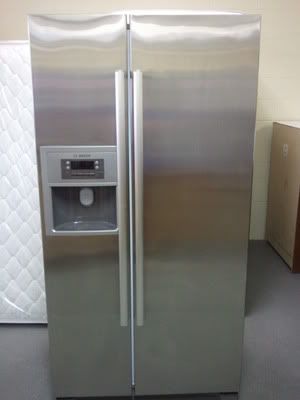 We're building a house (oh, have I not mentioned that?) and we've made our first purchase! This stainless steel Bosch side by side piece of gloriousness. Isn't she a beaut? I kind of love it. Too bad I won't get to use it till December...more on that later.
Then it was time for General Conference. I decided I wanted to start a tradition...last April, we built a fort, coincidentally during conference weekend. So this year, we decided to do it again. And add some more awesomeness. We made cinnamon rolls and orange julius. Can life get any better? I submit that it canNOT.
I didn't take a picture of the actual fort, but trust me, it was just as awesome as six months ago. I think it will be a fun tradition, especially for once we have kids.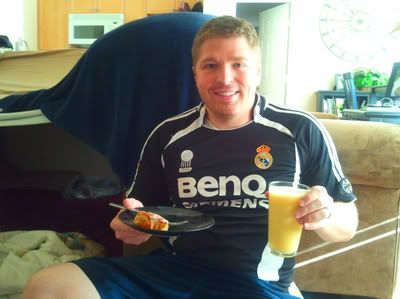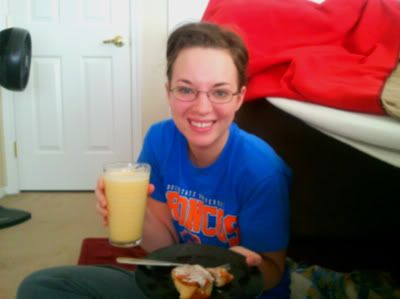 We then, obviously, watched conference. And it, also, was awesome. I'm so grateful to be a part of a church with modern day prophets where we can listen to them speak twice a year. How cool is that? It was so nice to be able to feel the spirit so strongly, while sitting in my sweats, in a fort in my living room lying next to my cute hubby. So great.
Once conference was over, we found ourselves lounging around. I was starting to feel lazy and cooped up so I suggested we go take a walk. We went down to the greenbelt, which is really close to where we live. It's so sad that I've lived in Boise for over three years and I've never been to the greenbelt! The whole time I kept saying, "How have we lived this close and never been down here?".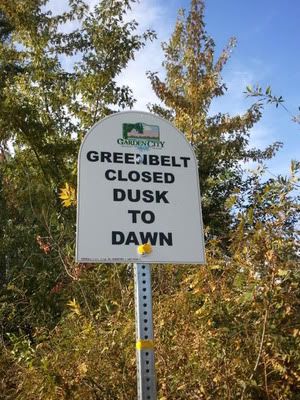 We had a lot of fun just walking and enjoying the beautiful scenery.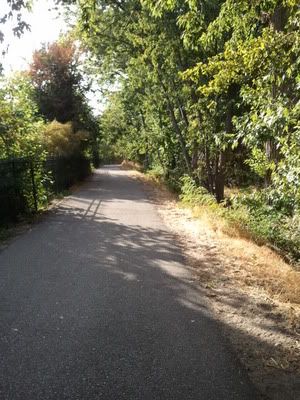 Then Chad tried to teach me how to skip rocks. Umm...didn't work out so well. Turns out I'm not a rock skipping kinda gal.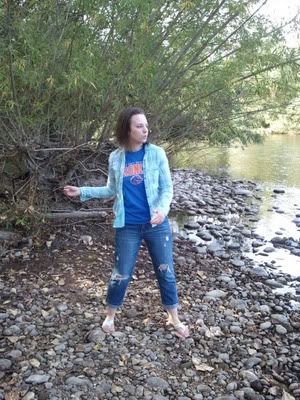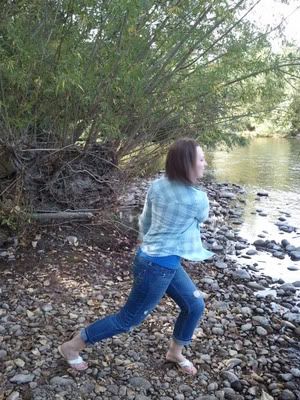 But Chad was pretty impressive.
It was so gorgeous all around us. This place is pretty much in our back yard.
Now we're home and Chad's watching football...
Well, it was fun while it lasted.